My 2019 reading challenge started because of a lack of stimulation. Between 2016-2019 my TBR list has increased tremendously. When my daughter was diagnosed with cancer it became increasingly difficult to do anything. Writing became a chore, reading was tedious and never kept my attention. I could only focus on mindless things such as watching movies and playing games on my phone.
I literally became a walking mombie. (mom-zombie).
I realized that my brain needed more than just mind rot, which is why I decided to give myself a small reading challenge. My challenge is to read two books a month for the next year. That's only 24 books, and on the Goodreads challenge, I did throw in one extra book for good measure. Twenty-five books may not seem like a lot of books to read to an avid reader, but to someone who has spent the last year of their life stuck in their own brain, twenty-five books is like climbing a huge mountain. 
For the next year I will be making two blog posts a month about various books I read. I will post honest reviews on each and every one of them, and I'm not going to hold anything back. As an author, I feel it's important to get honest feedback. Books don't work for everyone, and there will always be someone out there who's not going to like your work. 
Make sure you check back here every month to see which books I have read. I'll be sharing them on my Facebook page as well. 
Wish me luck as I take on this monumental challenge. 
But before I go, I leave you with a question.
How many books do you plan to read in 2019? If your reading this, drop a comment below, maybe even suggest something you think I should read in 2019 as well.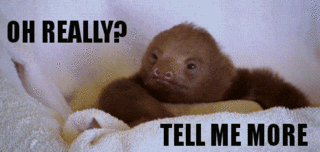 Please reload