I chose a different kind of book for my second book of 2019.  I'm a sucker for a good taboo story, especially stepbrother books. It's a guilty pleasure of mine. I've had this one on my TBR shelf for a while. The cover grabbed my attention immediately. Abs, tattoos, sexy bearded-chin, count this girl in! The Synopsis hooked me, too.
When choosing a second book to read for 2019, I knew it had to be this one. I've only read one Penelope Ward book before this one, RoomHate, which I loved as well. These two books have proven to me why Penelope Ward is one of the leaders in this romance world. It's like she sits at her computer and the moment her fingers touch the keys that book has been dipped in liquid gold. It's why she's also one of the few authors that I really look up to. I strive to be a "best-selling author" one day. It's people like Penelope Ward, Vi Keeland, Jana Aston, R.S. Grey, Helena Hunting, and Colleen Hoover who give me hope that one day that goal can be achievable for me. Maybe one day I'll get to meet Penelope in person so I can actually thank her for being such an inspiration for my writing and role model as an author. 
But for now let us all fan-girl over this amazing moment that happened earlier today. Words can't describe the euphoria you feel when one of your idols actually takes the time to pop in a quick message to the review you left for one of their books. This right here, people, is why you should look up to someone like Penelope Ward. Even though she's a busy woman, she still takes the time to thank her fans when they leave her a review. Yup, one day I will be successful like her. That way I can do this exact thing for my fans that take the time to rave about my books. 
Okay, now that I'm done gushing, let's get on with my review . . .
Synopsis:
You're not supposed to want the one who torments you. 

When my stepbrother, Elec, came to live with us my senior year, I wasn't prepared for how much of a jerk he'd be. 

I hated that he took it out on me because he didn't want to be here. 
I hated that he brought girls from our high school back to his room. 
But what I hated the most was the unwanted way my body reacted to him. 

At first, I thought all he had going for him were his rock-hard tattooed abs and chiseled face. But things started changing between us, and it all came to a head one night. 

Then, just as quickly as he'd come into my life, he was gone back to California. 

It had been years since I'd seen Elec. 

When tragedy struck our family, I'd have to face him again. 

And holy hell, the teenager who made me crazy was now a man that drove me insane.

I had a feeling my heart was about to get broken again. 
So, let's get on with my review:  
 My Rating for this books is five stars. 
I knew this would be a five star book because I could NOT put it down. I started it at 3:00 p.m. yesterday, and continued reading until midnight. (I had to force myself to take breaks to cook dinner, eat with the family, and spend time with the kids) IT'S THAT GOOD!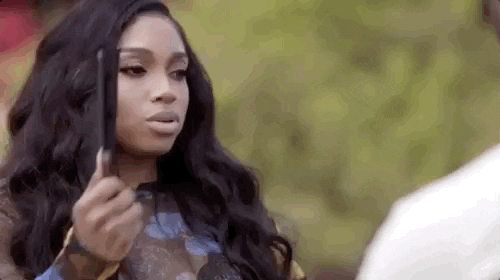 Elec is that leading man you love to love. Brooding, explosive, but with a sweet undertone that's hidden underneath tattoos and piercings. You could tell from the very beginning that he has had a troubled past, and as a reader you just want to scoop him up in your arms and protect him. Greta felt this same thing. Her need to please her new stepbrother was so real that you could feel her emotions jumping off the page. You want that person to like you so much that you're willing to do anything to make them notice you. It soon turned into a game between the two. He'd mess with her and she'd mess with him, and some of the things he did to her had me rolling, because I could see it happening with my own eyes. 
Their chemistry was undeniable. Like, holy shit, let me fan myself every time they are in a room together kind of hot. It never felt taboo, or gross, or wrong for them to be together in my eyes. They weren't related by blood, and it's only natural to be attracted to someone that looks like Elec. Who doesn't love a good tattooed bad boy?
I loved how their relationship progressed. I could feel the torment each of them felt over their budding love affair. You wanted them to be together so badly, but knew it just wasn't going to happen. I'm not opposed to nontraditional endings where the couple doesn't end up together. Not saying that happened in this book, I'm just saying I'm not opposed. I actually loved the HEA at the end and how it all played out. (sorry for the small spoiler)
Stepbrother Dearest, was a sensational read. The writing was gripping and phenomenal. The characters were likable and easy to relate to. This book had me from the first page and kept my attention to the very last paragraph.  
If I had to give one critique at all it would be that there was one teeny-tiny small thing about the book I couldn't really get into. Greta's name. Don't ask me why, but I had difficulties imagining Greta as anything but an old woman or a dowdy unpopular girl. The name just didn't do it for me, and even though Penelope did a great job describing her, my mind couldn't stop obsessing over her name. Other than that, there was nothing about the book I didn't like. I loved Part One and Part Two. I love the angst and turmoil when it came to their feelings for each other, and how it kept bringing them together and ripping them apart. Oh! Oh! Oh! I forgot to say, oh my god! Elec's story almost had me in tears. Like seriously, she should publish Elec's book as a novella or something all on it's own. It's that freaking good!
I highly recommend this book to everyone that loves a good story with great characters that will keep you turning pages to the very end.  
You can get Penelope's book Stepbrother Dearest by clicking HERE
Have you read the book? What were your thoughts? Drop a comment below. 
Please reload