The buzz around this book has been crazy! I'm not usually one to jump on the must read band wagon, but I've been extremely curious as to what all the "buzz" was about.  This is my first book by L.J. Shen and I must say I was rather impressed with her writing style.  The last book I read seemed to force out fifty-cent words like they were playing an arcade machine, this one used them sparingly and it went well with the story-line. I have a few book hangups that can sometimes ruin a book for me. For one, I hate the "c-word" and will get turned off by a book if it uses it. From what I remember this book did not use that word which was a plus. Hard Limits- well, I really don't have any.  Even though my past relationships have been less than stellar, there are no triggers for me other than the dreaded "c-word".  
That being said, upon looking up other people's reviews of the book I was a little shocked to find so many people viewing the book as glorified "rape".  I didn't take it that way at all, but I'll get into that more later. 
Synopsis:
They say your first kiss should be earned.

Mine was stolen by a devil in a masquerade mask under the black Chicago sky.

They say the vows you take on your wedding day are sacred.

Mine were broken before we left church.

They say your heart only beats for one man.

Mine split and bled for two rivals who fought for it until the bitter end.

I was promised to Angelo Bandini, the heir to one of the most powerful families in the Chicago Outfit.

Then taken by Senator Wolfe Keaton, who held my father's sins over his head to force me into marriage. 

They say that all great love stories have a happy ending.

I, Francesca Rossi, found myself erasing and rewriting mine until the very last chapter.

One kiss.
Two men.
Three lives.
Entwined together.

And somewhere between these two men, I had to find my forever.
So Let's get on with my Review
​
My Rating for this books is five stars. 
Here are my reasons for this review. 
I am a sucker for an angsty romance. I want my characters to work for their love. Insta-romances turn me off. Watching Wolfe and Francesca slowly fall in love was perfect for me. I hate when characters meet, fall in love, and everything is all HEA ... blah blah blah.  Love is about overcoming all the obstacles put in your path. The passion and fire between Wolfe and Francesca is felt from the moment they met.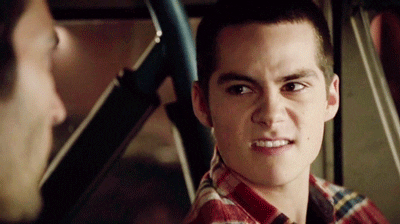 There were a few times where I went, whoa he needs to be a little nicer, but it didn't deter me from finishing the book.   
I will warn readers, there is a semi-quasi (I wouldn't call it rape) scene when they first have sex. I'd like to say that this book reminded me more of Fifty Shades of Grey where Wolfe wanted to punish her for making him angry, not beat or abuse her. He was the A-typical messed up Hero who didn't know what he wanted until it was gone.  
One thing that kinda through me off was the triangle in the story. 
I think that the triangle part of the story almost played in the background too much. The synopsis made it seem like it would be a vital part of the story. You could've taken Angelo out and it still would've been around the same story line. The only thing he brought to the story was confusion in my opinion. This book was about an arranged marriage, and anytime you're dealing with that sort of thing, things are going to get crazy. I get that Angelo was her childhood crush, but she was so wishy-washy with her feelings in the beginning that it was a little hard to follow her. She loves Angelo, she loves Wolfe, she doesn't love Angelo, she doesn't love Wolfe.  It was like LJ Shen was stringing us along in one very confusing tennis match. 
Still that didn't change the fact that this book had me from the very first few pages.  The prologue was a little bit confusing for me, but once the first chapter hit I couldn't stop turning the pages.  This book was very well-written and I enjoyed how the author took her time in describing everything so we the readers could be right there watching it. 
Just keep in mind that this book is FULL of triggers for people. I'd advise people read the negative reviews just to get a feel for the book and see if it's for them. 
But for this reader . . .  I still loved reading it.  
You can get LJ Shen's book The Kiss Thief by clicking HERE
Have you read the book? What were your thoughts? Drop a comment below. 
Please reload