Cutting the Cord Experiment 2020
My husband and I have decided to join the thousands of people cutting the cord from Satellite TV. For years we have been loyal Direct TV customers. We haven't had any complaints except . . . PRICE. We only have the basic package with three receivers, one being an HDVR and it was costing us around $105.92 a month! That's a lot of money for a service where we only watch a few channels on a daily basis. I will admit, the ability to record something and come back to it later was a great feature that I thoroughly enjoyed using, but sometimes you have to take a step back and realize just how much money you're wasting on conveniences. 
If you add in our basic subscription services to Netflix ($8.99 a month) Hulu ($5.99 a month) and now Disney Plus ($6.99 a month), our family was paying almost $130.00 a month for TV.  
Let's do some math shall we?
(DTV)      (Netflix)   (Hulu)  (Disney+)
$105.98 + $8.99 +  $5.99 + $6.99  = $127.89 a month on Television services.
12 x 127.89 = $1,534.68 
YES!!! you read that right. My husband and I are paying $1, 534.68 a year just for our television services.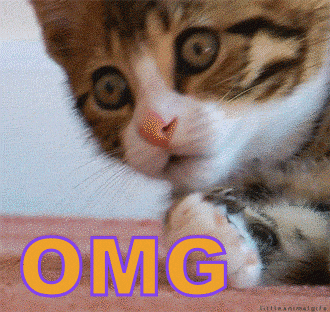 THE BACK STORY:
In November 2017 I had to quit my job to stay home with my kids because of their illnesses. My daughter was diagnosed with ALL (Acute Lymphoblastic Leukemia) and my son's rare kidney disease (Nephrotic Syndrome) was finally in remission but he developed acute pancreatitis that was keeping him in the hospital every few months. There was just no way my husband and I could afford all the doctor bills coming in. I also couldn't work and take my kids to all the doctor visits and hospital stays. So, I quit my job that I was working at for five years. We went from being a two income family to a one income family with the same debt ratio that we had before. The only saving grace was that we could now qualify for a secondary insurance on our kids that covered most of their doctor bills.  ​
For two years we have struggled trying to live our lives according to our finances we had when we were a two income family. After getting help from family and friends and receiving some amazing donations to help us out, I finally had our finances where we barely made it each month. We were relying too much on our back up credit card and were quickly racking up even more debt. My husband and I both knew that we needed some extra buffer so we could stop using our backup credit card so much and there had to be some way to save money on our bills. 
THE SOLUTION:
We discussed numerous things we could do and that's when I realized that we were paying an insane amount of money for television services that we barely use. My kids spend most of their time on Netflix, Disney Plus, and Hulu and there were only a few actual TV shows we watched every day. 
For months I've hem and hawed over cutting the cord from Direct TV and trying to save us money. I've looked into a few different options and found the best solution for our family that would save us a staggering amount of money every year.  
First, let's look at what we COULD NOT lose:
1.) Our Favorite Local Channel TV Shows:
There are a few shows on Local Channels that we enjoy to watch. America's Got Talent, Prodigal Son, The Masked Singer, The Voice, Manifest, and quite a few others. I found out that all of these shows were live streamed on HULU but a day after they are aired. Which is fine, I can be patient. (I think) 
We also LOVE the CW network. The 100, Nancy Drew, Riverdale, The Flash and other shows that my daughter and I love just couldn't be missed. Luckily, the CW offers a streaming app for free that you can watch your favorite CW shows a few hours after they have aired. YAY!
2.) The News for Weather Reports: 
Living in Oklahoma it's incredibly important that we stay weather aware. Having the satellite Direct TV service was incredibly helpful when the weather started going haywire. Having local channels to stay on top of weather reports is something that we definitely need for our family. 
3.) Cable Lifestyle Channel Favorites:
Our family has a few cable channels with our favorite shows that we really didn't want to give up and couldn't really be live streamed on Hulu or Netflix. Our favorite channels to watch are:
History Channel

Travel Channel

Food Network

AMC

MTV

Nickelodeon channels

Disney channels

Hallmark

Lifetime

FreeForm

HGTV
Those were some of the channels we just didn't want to give up. 
I decided to look at different streaming options. 
____________________________________________________
Hulu with Live TV would cost us $54.99 a month but we would lose MTV, Hallmark, and a few other channels that are a must. It would give us the option to have live local channels, but we would end up paying:
(Hulu Live) (Netflix) (Disney Plus)
$54.99 +   $8.99 +    $6.99 = $70.97 a month 
This would mean we would end up saving around $683. 04 a year! but we would lose some of our favorite channels like CW and MTV. 
____________________________________________________
I also looked into the Sling TV Subscription service.   
Sling TV offers you two different services for $20.00 Sling Blue and Sling Orange or you can combine both for $35.00 a month.  Upon further investigation I quickly realized these "Special prices" are only for the first month. After that both Sling Blue and Sling Orange rise to $30.00 a month and the combination rises to $45.00 a month. 
If you want local channels they provide you with a free antenna, but we already purchased one of those for our home that we have yet to try out, and there is no guarantee we will get local channels where we are located in Oklahoma because we are so far away. 
Also, if you want MTV, Disney, Nickelodeon you have to tack on an extra five dollars per package.
So let's say we got both Orange and Blue packages and added on the Kids, Lifestyle, and Comedy Packages at Five dollars each.  This would get us Hallmark, Food Network, and MTV. 
(Blue/Orange)  (Kids)   (Lifestyle) (Comedy)
  $45.00 +     $5.00  +  $5.00 +  $5.00  = $60.00 a month to get the channels we want at $720.00 a year
Add in Netflix, Hulu and Disney Plus 
$60.00 + $8.99 + $5.99 + 6.99 = $81. 97 a month for $983.04 a year. 
This would save us $551.04 a year compared to what we paid in 2019. 
It's still less than Direct TV but no where near the savings we were looking for.  At this point Hulu with Live TV looked like our best option until I found the package we actually are trying out. 
WINNER WINNER CHICKEN DINNER
After searching all the streaming services and ruling out Youtube TV, Amazon Prime (which we have) and Hulu with Live TV I found that there was a small subscription service that had almost ALL the channels we love to watch for only $20.00 a month.  
Philo is a small subscription service with 52 channels including: MTV, History Channel, Hallmark, Lifetime, Nickelodeon Channels, Travel Channel, Food Network and other awesome Lifestyle channels for only $20.00 a month.  
Choosing this option we would lose the Bravo channel which I watch Project Runway on, Live Local Channels, and Disney Channels.  
So we would be paying a month:  $20 x 12 = $240 a year. 

I also found that if you subscribe to CBS All Access for $5.99 a month you get live local TV for the weather updates we are wanting, plus the Star Trek shows my husband has been itching to watch. 
So let's calculate our final savings cutting the cord from Direct TV for me and my husband and only keeping the basic subscription services for all the other streaming services. 
(Philo) + (Netflix) + (Hulu) + (Disney Plus) + (CBS All Access)
$20.00 + $8.99 + $5.99 + $6.99 + $5.99 = $47.96 a month
$47.96 x 12 = $575. 52 a year!!!  
Do you Remember what we were paying a year before with just Direct TV, Netflix, Hulu and Disney Plus?  
We were paying $1,534.68 a year  
Now with Philo, Netflix, Hulu, Disney Plus and adding CBS All Access we are only paying $ 575.52  a staggering savings of  . . .