I don't usually read non-fiction, self-help, or reference  books. This one was gifted to me by a friend who also happens to be an amazing writer. Kristine Allen and I were talking about how blocked I've been and how hard it's been for me to write since everything happened with my children and their illnesses. She's been writing up a storm lately and I've been envious of her drive and passion.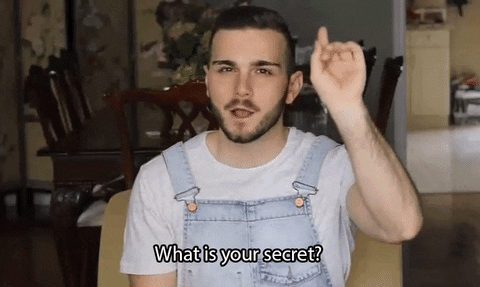 I asked her, "Damn, girl, can I be you when I grow up?" I also
asked her, "How do you keep so focused? Tell me all your secrets!" In my head I was picturing myself shaking her by the shoulders trying to get  every secret she had to drop out of her like a pinata prize. Not that I would need to do that. Kristine, was more than happy to help me get through my writing block without shaking her down for information. 
She explained that she marks out a special time each night to focus on her writing, not allowing anything else to disturb her.  She then told me there is a book I HAVE TO READ, and next thing I know, she's gifted me K Webster's book.  
It's a book that I never knew I needed to read. Let me explain why. 
In 2015-2016 I was writing on a constant basis. I would get an idea for a story and wouldn't stop writing until I finished the book. Sometimes, I would write so much that I could actually finish a book in a month! Pop! and Innuendos were both written within thirty days. It felt like I would never have that mojo again, especially after being hit with everything that I was hit with in 2017. Stress makes it impossible to focus on writing words. I took a look back at my writing and I went from publishing three to four books a year, to publishing only one book a year in 2018 and 2019.  
I tried everything I could to get back into the swing of things but it felt like a lost cause. My ability to write had been severed by stress and it seemed like stress was the only thing I had room for in my life at the time. Now that things are settling down, and my kids are getting healthier, I feel like it's time to start writing again. 

The problem is that I didn't know how to start or how to stop being so distracted by everything around me.  

ENTER PAUSED TO PROLIFIC.  
Synopsis: 
From USA Today Bestselling Author K Webster comes a quick guide to help you write faster, stay focused, and avoid burnout!

With over eighty published titles (and counting), K Webster is often asked how she remains prolific and successful. She'll reveal in a humorous, yet effective, manner how she keeps her focus and has managed to publish one or two stories each month consistently for over five years.

In this easy-to-read book, you'll learn to retrain how you think and new habits to help you become productive in a few simple ways by:
Identifying Your Problem

Making a Plan

Being Accountable

Staying Focused

Sticking to a Schedule

Staying Productive

Using short exercises in each section, you will begin to understand how to put into practice what you'll learn in this book.

**This is a quick and effective 12,000-word guide meant to cut through the fat and get straight to the meat so you can get back to writing!**
My Review:
I give Paused to Prolific five enthusiastic stars!
This book was a short, quick read that kept me captivated and the pages turning. K Webster wrote this book to help others overcome their "squirrels", a hilarious reference to the many problems writers face when trying to write a book. 
We are all essentially "squirrel herders" in a way. Life has a way of creating distractions which are easy to keep you from writing.  My current distractions would be my kids (of course), my husband, our new corgi puppy Willow (See picture), our other zoo animals living under this roof, Facebook, TV Shows, and all the other "squirrels" trying to get my attention.  
I loved how K Webster used squirrels to reference these typical writing challenges. I specifically felt drawn to "Ooh, that's pretty squirrel" because I feel like she's been infiltrating my life forever. If you're curious what I mean. PICK UP THE BOOK! I also think I need a little more "secret squirrel" in my life, because after reading that chapter, I found myself saying, "well now, pretty sure I need some acorns shoved into my mouth sometimes." 
This book gives you tasks that can help you get back into writing. It also gives you tips on how to stay focused, keep writing, and how to write more. It also has some hilarious alien references throughout the book. I was like, "Dang, K Webster is OBSESSED with aliens."  Funny note, I actually messaged her to thank her for writing the book and commented on her alien obsession which was fun to learn about.  
I really suggest that anyone who loves to write will take the time to read this book. 
This was the first book I finished reading in 2020. In hindsight, I don't think there could've been a better book for me to start my year off with.  Not only was it insightful, but I think it will help me get back on track with my writing.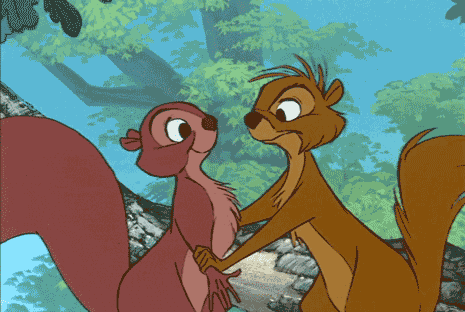 So thank you again, K Webster, for writing this amazing book! Me and my squirrels are internally grateful! 
You can buy Paused to Prolific by clicking HERE
You can find more K Webster Books by visiting her Amazon author page: CLICK HERE
Also check out Kristine Allen's new release Smoke and Mirrors: A Demented Sons MC Texas novel by clicking HERE
A Little Side Note:
I'm attempting to read more, so I am doing a few reading challenges this year. The first challenge I'm doing is the Goodreads Reading Challenge.  I'm also challenging myself by attempting the POP Sugar 2020 Reading Challenge. I think that challenge will be rather difficult for me because it has a lot of challenges that are outside my reading comfort zone. But the good news,  Paused to Prolific fulfills two of my marks: A book with a three-word title and a requirement in the advanced category: a book written by someone who has published over twenty books! 
I will be including this at the bottom of all my book reviews to mark off my progress. The third challenge is a specific NA book reading challenge in Goodreads. I will post more on that one in an upcoming blog post.
Okay, BACK TO THE WRITING CAVE! Technically, I'm squirreling around right now, Right, K Webster?