I've decided to add two new amazing features to my blog that will be published on the fifteenth of every month. The first feature will be a Blog Spotlight and will showcase one blog and all the amazing things they have to offer. The second is an Author Highlight. Here I will pick one author, whether it's someone I admire, a friend, or an author requesting to be featured, to share a special interview that I've done with them and provide you with more information about their books. 

For my first Author Highlight, I've chosen my good friend and amazing writer, Annelise Reynolds.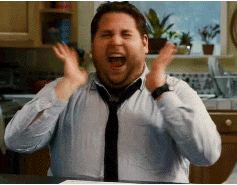 There are very few people in this world that I call a "best friend", but Annelise is a person that I consider to be just that. Our friendship journey started on a spontaneous road trip to a book signing in Kansas City. Before that day, we had never met in person. We had talked on the phone a few times, but we didn't know each other in real life. We had an instant connection, and since the road trip, we've turned into a supportive unit that keeps each other motivated. That road trip was on hilarious roller coaster ride of getting lost, lots of laughs, and having lods of fun. 
As one of my book besties, I couldn't think of a better person to share for my first Author Highlight:
Author Annelise Reynolds 
Cool Fact:
Annelise picked her pen name by combining her middle name with an old friend's middle name. She chose her last name because she absolutely adores Ryan Reynolds. Thus, Annelise Reynolds was born!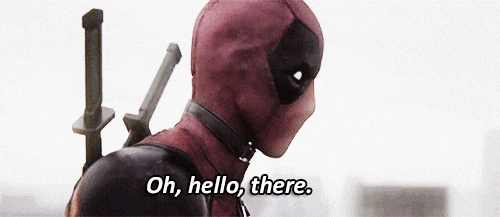 Annelise Reynolds Social Media Links:
(Click below to find Annelise on the following Social Media Pages)
Facebook Page     Amazon      Twitter      Instagram     Bookbub      Goodreads
Q and A with Annelise Reynolds: 
1.)  What made you start writing?
I've always wanted to write. It was a lifelong dream of mine, but I finally got the courage to actually go through with it after falling into the indie world that I didn't even know existed.
2.) What genre(s) do you typically write in?
Contemporary Romance and Erotica
3.) How many books do you have you written that people can currently purchase?
I currently have nine books on the market. I also, have a few anthologies that I am participating in that will be coming out later this year.  
Follow up Answer 
Here are the links to Annelise's current published works:  
4.) When did you publish your first book? 
I published my first book July 25, 2015
5.) What was the name of the first book you published?
The first book I published is called Phoenix Bar: A Steel Demon's MC
6.) What is the name of your latest release?
My latest release I co-wrote with the amazing Dawn Sullivan and it is called Cassia (Alluring Assassins: Book One.)
Here's more about Annelise Reynolds Current Release:
Released: March 26, 2019
Page Count: 155
Genre: Romantic Suspense
Synopsis: 
Live by the code
Lie by the code
Die by the code

Cassia
I'm known as Valentine, and the code was all I knew. After being recruited into The Company at the young age of sixteen, life as I knew it ceased to exist. Gone was the innocent girl who was terrified of her own shadow. I became something I never would have thought possible; a dangerous, lethal, killing machine. An assassin, working for the good guys…or so I thought.
My world came crashing down around me, after one fateful call. Now, I'm on a mission to take down every last one of those bastards who destroyed everything I believed in. And, I'm not alone. The only thing sweet about me, is the revenge I will serve.

Nash
I work for The Company, a private sector of our government no one knows about. If they did, it could compromise national security, and we would have to take appropriate measures. The kind that would involve elimination.
It was my job as Valentine's handler to keep her safe. We've never met. She's just a voice on the phone. A low, sultry, sexy voice. She knows me only as Sentry. I pass on the assignments from my boss, and she lets me know when it's completed. I used to think I was pretty good at my job, until things went to hell. Now, I'm one of those people who knows too much.
TEASERS: 
7.) Do have a book that is getting ready to release soon? If so what is the name of the book and release date? 
So, about this... I recently read a craft book by another author. In it she gave advice to not talk about what you're writing until it's done and you are sure it's going to release. Since then, i haven't talked about my works in progress. It takes pressure off me and doesn't disappoint my readers if i cant make a deadline. As a single mom, deadlines are hard to stick to.
8.) What is your favorite thing about writing?
I love the writing community. These are my people. I never fit in anywhere as a kid, always the one on the outside, but in this community I have found my tribe. The readers that love falling so deep into a world that the emotions are felt as if they were your own. Authors, they understand that characters talk to you, and they don't think you belong in a hospital when you say it. I love this community, and I'm so unbelievably proud to be a part of it, both as a writer and a reader.
9.) Do you play music while you write? If so do you have different playlists for each book, or a certain kind of music you have to listen to?

If I listen to music, it has to be instrumental. I can't write with lyrics because I just end up singing. Funny thing though is that I can write with the TV playing in the background.
10.) Do you have anything you like to munch on while writing?
Anything.
I like to munch, though most of the time it's not healthy. Right now, I'm munching on Almond M&Ms.
11.) Are you currently reading anything?
I am currently reading Academic Integrity by Rebecca Gallo and AJ Alexander
12.) What was your last five star read?
My last five star read was by one of my favorite authors T.S. Joyce called Unlove Me. 
13.) What's your favorite book of all time?
You cant make me choose. 🙈
14.) Do you have any favorite quotes?
One whisper added to a thousand more becomes a roar of discontent.
~The Secret by Julie Garwood

I read this book when I was in high school and for some reason this quote has resonated in me and stuck with me all these years. It's just so powerful. I'm not sure why it stayed with me like it has, but it did.
15.) Do you have a favorite character that you've created? If so, why are they your favorite?
It's a toss up between Ember and Jaci. Both these heroines have had so much shit thrown at them, and yet they survive and thrive. They cope the best they can, but they don't give up.
16.) Do you have a favorite book out of the ones that you have published? What makes it your favorite?
Well dang, it's like choosing a favorite kid. Shit. If I'm forced to choose, I'd have to choose Cassia. Cassia was just so much fun to write. She's a total badass. When we were writing her character, things just seemed to flow. It was amazing.
17.) Finally, if you had any advice for aspiring writers, what would it be?
Sit down and write. Stay off Goodreads. Remember not every book is for every reader and that is okay.
Thank you so much for reading my highlight about my good friend Annelise Reynolds. 
I hope my readers have enjoyed getting to know her as much as I have! Make sure you visit her Facebook page to give her a like and add some of her books on your TBR list, I highly suggest Sweet Treats if you like something a little naughty.
Please reload