I've decided to add two new amazing features to my blog that will be published on the fifteenth of every month. The first feature will be a Blog Spotlight and will showcase one blog and all the amazing things they have to offer. The second is an Author Highlight. Here I will pick one author, whether it's someone I admire, a friend, or an author requesting to be featured, to share a special interview that I've done with them and provide you with more information about their books. 

For my first Author Highlight, I've chosen my good friend and amazing writer, Annelise Reynolds.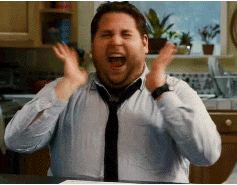 There are very few people in this world that I call a "best friend", but Annelise is a person that I consider to be just that. Our friendship journey started on a spontaneous road trip to a book signing in Kansas City. Before that day, we had never met in person. We had talked on the phone a few times, but we didn't know each other in real life. We had an instant connection, and since the road trip, we've turned into a supportive unit that keeps each other motivated. That road trip was on hilarious roller coaster ride of getting lost, lots of laughs, and having lods of fun. 
As one of my book besties, I couldn't think of a better person to share for my first Author Highlight:
Author Annelise Reynolds 
Cool Fact:
Annelise picked her pen name by combining her middle name with an old friend's middle name. She chose her last name because she absolutely adores Ryan Reynolds. Thus, Annelise Reynolds was born!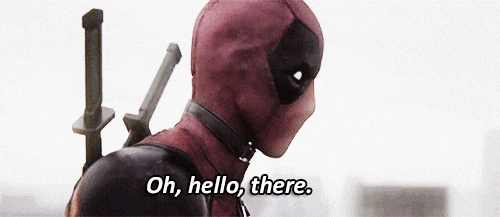 Annelise Reynolds Social Media Links:
(Click below to find Annelise on the following Social Media Pages)
Facebook Page     Amazon      Twitter      Instagram     Bookbub      Goodreads
Q and A with Annelise Reynolds: 
1.)  What made you start writing?
I've always wanted to write. It was a lifelong dream of mine, but I finally got the courage to actually go through with it after falling into the indie world that I didn't even know existed.
2.) What genre(s) do you typically write in?
Contemporary Romance and Erotica
3.) How many books do you have you written that people can currently purchase?
I currently have nine books on the market. I also, have a few anthologies that I am participating in that will be coming out later this year.  
Follow up Answer 
Here are the links to Annelise's current published works:  
4.) When did you publish your first book? 
I published my first book July 25, 2015
5.) What was the name of the first book you published?
The first book I published is called Phoenix Bar: A Steel Demon's MC
6.) What is the name of your latest release?
My latest release I co-wrote with the amazing Dawn Sullivan and it is called Cassia (Alluring Assassins: Book One.)
Here's more about Annelise Reynolds Current Release:
Released: March 26, 2019
Page Count: 155
Genre: Romantic Suspense
Synopsis: 
Live by the code
Lie by the code
Die by the code

Cassia
I'm known as Valentine, and the code was all I knew. After being recruited into The Company at the young age of sixteen, life as I knew it ceased to exist. Gone was the innocent girl who was terrified of her own shadow. I became something I never would have thought possible; a dangerous, lethal, killing machine. An assassin, working for the good guys…or so I thought.
My world came crashing down around me, after one fateful call. Now, I'm on a mission to take down every last one of those bastards who destroyed everything I believed in. And, I'm not alone. The only thing sweet about me, is the revenge I will serve.

Nash
I work for The Company, a private sector of our government no one knows about. If they did, it could compromise national security, and we would have to take appropriate measures. The kind that would involve elimination.
It was my job as Valen