I'm so excited to feature one of my good friends, the amazing, the incredibly talented, Kristine Allen as my Author Highlight for the month of May. 
There's so many things I love about Kristine, but her heart is one of her greatest features, and why I'm so thankful to call her a friend. 
The story behind introducing Kristine to my life is pretty exciting. Her husband brought us together after seeing my daughter's postcard request she made when she was thirteen and battling cancer. He graciously asked me if he, and a few of his club members and spouses, could ride up from Texas to give my daughter postcards in person.  
You would think the idea of having a bunch of big, bad, burly bikers in my house would be intimidating, but I never thought twice about it. We welcomed them all into our home and had the best time! Immediately, Kristine and I hit it off, bonding over our love for writing. We have become great friends, and I've been so thankful for the friendship that formed over such a generous and heartfelt gesture. My kids call her and her husband "aunt and uncle" that's how close our family feels to theirs. 
I've watched her grow so much in the last two years. Now she's one of my biggest inspirations and idols, because her brand and fan base have grown so much, her writing keeps getting better and better, and she's just been the perfect example of someone who is good at what she does, and and has the heart, determination, and talent to back it up. 
If you're looking for sexy books with heart, then make sure you check out Kristine's books. 
Here's more on Kristine. . . 
Author Kristine Allen
Bio:
Kristine Allen lives in beautiful Central Texas with her adoring husband. They have four brilliant, wacky and wonderful children. She is surrounded by twenty six acres, where her seven horses, four dogs and four cats run the place. Kristine realized her dream of becoming a contemporary romance author after years of reading books like they were going out of style and having her own stories running rampant through her head. She works as a nurse, but in stolen moments, taps out ideas and storylines until they culminate in characters and plots that pull her readers in and keep them entranced for hours.
Cool Fact(s):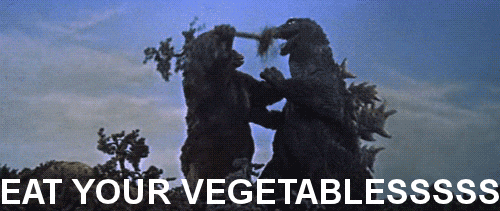 Kristine, hates VEGETABLES. She loathes them . . . but if she had it her way, she'd hire a hypnotist and have him hypnotize her so that every time she ate a vegetable, it would look, feel, and taste like her favorite dessert, coconut cream pie.  
Kristine has never done a cartwheel. It's not that she never learned how to do one, it was because as a child, she broke her collarbone six times! She wasn't allowed to do anything physical because her collarbone was so touchy, the slightest physical activity could SNAP like a twig. 
Kristine Allen's Social Media Links:
(Click below to find Jane on the following Social Media Pages)
Facebook Page     Amazon      Twitter      Instagram     Bookbub      Goodreads
Kristine Allen Website                  Kristine's Krazy Fan Girls (Fan Group)
Q and A with Kristine Allen: 
 1.)  What made you start writing? 
I finished my BSN and after a year of writing paper after paper, I finally decided I was going to write the book that has been bouncing around in my head forever.
2.) What genre(s) do you typically write in?
Romantic suspense, specializing in MC but also Rock Star and Hockey
3.) How many books do you have you written that people can currently purchase?
  I currently have thirteen published works and a few anthologies that I've been a part of. 
_______________________________________________________
Follow up answer 
Here are the links to Kristine's current published works: